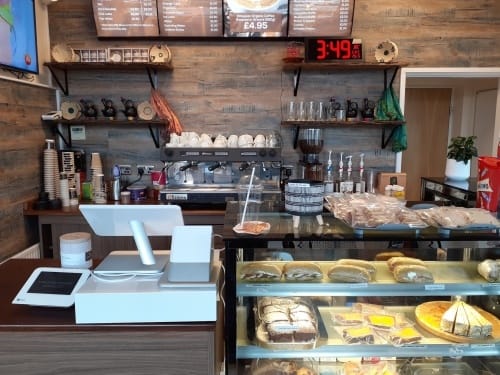 In addition to our coffee roasting, we also operate a café in Leeds – located at 1 Cypress Point, Leylands Road, LS2 7LB.
We are open 7am – 4pm Monday – Friday and 9.30am – 4pm Saturday for eat in and take away.
(Please note that we are closed on all bank holidays.)
Here you can buy a selection of hot drinks (including, of course, a selection of our Ethiopian coffees!), cold drinks, breakfasts, sandwiches, cakes and snacks (exact menu subject to stock on any given day).
You can also purchase bags of our whole bean or ground Ethiopian Organic Coffee.
We hope to see you if you are in the area!